DJ MICK MONDAY
DJ MICK MONDAY -housedj ART Bookings
DJ MICK MONDAY - ART Bookings
DJ MICK MONDAY 5- ART Bookings
DJ MICK MONDAY -housedj ART Bookings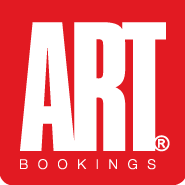 DJ MICK MONDAY
Mick Monday joined his father while he worked as a DJ with a radio station at the age of twelve. That's how he came in contact with music for the first time. At that time his father worked at Radio 10 (now Radio 10 Gold) where he saw how his father worked with the public and how the public responded to his music. That was one of his first lessons in music. Through his father he learned that the public is important. The influence of his father meant much to him, but Mick did not feel obliged to start in the music business.
He started to listen to more mixes and often turned on Dance Department. The whole structure of each mix was carefully listened to – starting at the beginning and ending with the climax. His first product was a mix lasted about fifteen minutes. This was proudly presented to classmates who responded enthusiastically. The enthusiasm was infectious and he decided to make more mixes and surfed the internet looking for tracks to use. This at the age of thirteen!
After he came in contact with DJ Floris, who was DJ at a swimming pool every Friday night, and asked him if he could also take a turn at the turntables. In 2008 his father bought a turntable for himself and immediately wanted to share this with his son. With the help of the lessons from DJ Floris, Mick began practicing a lot, also searching YouTube for the necessary instructions. Step by step, including tips from DJ Nomar Trickle, he mastered the mixer. At that time, CD's got mixed together, in order to hear what does and what does not belong together.
Dancetour
His mother told him about a competition where the winner could spin with famous DJ's and he was immediately enthusiastic. Especially the fact that he could spin with DJ's like DJ Hardwell, Afrojack, Sunnery James and Ryan Marciano interested him. He then worked very hard on his mixtape, sent it in and was invited to enter the competition. Mick was sure of himself and with a lot of support from his friends he won the competition.
During his half hour performance at Dancetour he tried hard to come in contact with the 'big boys' in the business. The experience on stage at Dancetour was fantastic and led to a taste for more. With this victory under his belt, Mick will again feature in Dancetour 2011.
Recently Mick was asked to perform in The JFK Lounge at the Miljonair Fair in Amsterdam RAI in December 2011.
He performed there on three different days and received a lot of compliments about his set.With this experience Mick was ready for new challenges. He performed at The Best DJ of the Netherlands en got more publicity. This gave him the opportunity to spin at JFK Greatest Man Award, Masters Of LXRY, LXRY Weekend in Grand Hotel Huis ter Duin, Jackie's Bachelor List Party. And to end the summer well he travelled to Ibiza for a great gig on the roof of Hotel Aquas de Ibiza. Later that week he was asked to spin on a big catamaran for more then 100 people, twice!
More than five years later, he is guided by his father while he mixes his own records, 'Mickstapes'. His father has become a sort of manager to him and brings Mick Monday in contact with various DJ's and club owners. This helps him to stay motivated and to continue working hard on his own sound, a new sound, a Fresh sound.
Bekijk alle video's van DJ MICK MONDAY op Youtube