DJ GO GO MANIA
DJ Go Go Mania nu te boeken bij ART Bookings
DJ GoGoMania nu te boeken bij ART Bookings
DJ Go Go Mania nu te boeken bij ART Bookings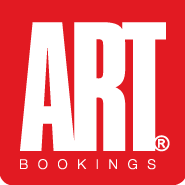 DJ GO GO MANIA
Voor de echte 50s vinyl dj (rockabilly, Rythmn & Blues, Surf, Popcorn)
Go Go Mania is retro music & design DJ a Go Go only spins the best buttshakers and tittytwisters from the 50s and 60s from vinyl. Raw R&B, Surf, Popcorn Rockabilly!Design a Go Go designs/edits retro images
Biografie
Go Go Mania is retro music (DJ a Go Go) and retro design (D-sign a Go Go).
As a DJ he started 10 years ago. After 4 years spinning in local bars and venues he founded a DJ Collective with some collegue DJs called Naald en Kraak (N&K). They have spun their 50s and 60s vinyl records at many familiar festivals in Holland and abroad. They also organise 50s/60s parties.
Next to Naald & Kraak he was the innitiator of the International Burlesque Circus. He is also a traditional barber under the name Monsieur Moustache
In the past deejayed at:
Pinky's Peepshow, Bassy Club (Berlin), Hamburg (Queen Calavera), The Saint (New Orleans USA), Trn-Fest (Ljubliana, Slovenia), Muzyka i Swiat Festival (Krakow,Poland), North Sea Jazz Festival (The Hague-Holland), Gentse Feesten, (Gent Belgium), That Beatin Rhythm (Frankfurt, Germany), Velvet & Silk Weekender (Krefeld Germany), Wowsville Bar (Berlin), The Cruise Inn (Amsterdam), Lowlands Festival (Biddinghuizen, Holland), Dutch Film Festival, Latin American Film Festival, Animation Festival, Oerol Festival, The Parade Festival, Boulevard of Broken Dreams Festival and many more.
Specialised in 50s rockabilly, jivers, strollers and boppers, 50s/60s popcorn jazz, black R&B
Throwing parties means also designing flyers. After some courses and a lot of practicing there is D-sign a Go Go. Retro design, 40s, 50s 60s style. Influenced by old Men's Magazines, Classic Comic Books, old record sleaves, pin up, burlesque, hotrod and also 60s mod-culture.
It's a Go Go World after all!
Bekijk alle video's van DJ GO GO MANIA op Youtube